Spa holiday in Trentino Alto Adige
From nature all the pleasure of well-being: water, which crosses the heart of the mountains, collecting its most precious gifts; healing herbs, medicinal plants and flowers, pure air and a healthy climate. In Trentino it is possible to rediscover the harmony of body and mind by practicing outdoor activities, relaxing in the structures belonging to the Vita Nova Club - Trentino Wellness or in the Trentino Spas .
Staying in one of the Vita Nova structures means finding all the best for relaxation and well-being. The structures, in fact, have oases dedicated to Wellness and fitness where treatments and therapies can be carried out, as well as services for the whole family. Hospitality full of attention and attention to detail.
The minerals of the Dolomite rocks and the natural elements, which the water collects on its way from the high-altitude springs to the source, are excellent natural remedies to treat respiratory and cardiovascular disorders or skin diseases and become pleasant treatments for care and beauty of the body.
The Trentino thermal circuit brings together 8 Thermal Centers whose curative virtues were already known in Roman times and today they are fascinating structures in which to stop, to combine the pleasure of a holiday in a unique natural environment with the taste of well-being.
Feel good in nature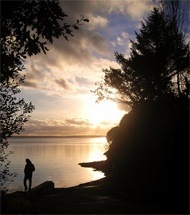 Val di Fiemme, Val di Fassa, the Altipiani di Folgaria , Lavarone and Luserna, San Martino di Castrozza, Passo Rolle, Primiero and Vanoi: Trentino is a small well-organized world, linked to its traditions, a destination for refined connoisseurs in looking for a "green" holiday, between relaxation and movement.
The ideal mix to regain emotional and physical balance. For those looking for pure places with the possibility of living in harmony with the environment, respecting it.
Boots in the grass and blue skies in the eyes, mountain bike excursions, thematic walks, barefoot to feel the contact with the earth and moments of special quiet.
It is the program that colors the Trentino summer with low-speed outdoor activities, including excursions, regenerating massages at the spa and yoga sessions in front of the rising or setting sun.
Trentino embodies the modern dream of peace and privacy, where you can find deep contact with nature and with yourself. A region that continues to renew itself in charming structures, attentive to materials and design, in fun and genuine food, to be enjoyed under the moon of a summer evening.
Wellness and relaxation