Valsugana, Panarotta, Passo Brocon - Plateau of Folgaria, Lavarone and Luserna
Snow and fun for family-sized, young and alternative winter holidays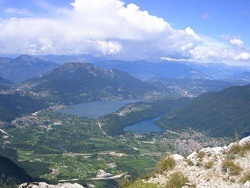 An alternative winter holiday to the most crowded destinations, with stations equipped for young people and families with children.
For those wishing to dedicate themselves to alpine skiing, there are two modern and well-equipped resorts available: Panarotta 2002, near the spa towns of Levico and Vetriolo , which offers 18 km of safe slopes, with guaranteed snow, served by 4 ski lifts, a park games in the snow and the Panarotta Snowpark, and Passo Brocon-Marande, above the Tesino basin, which boasts 10 km of recently renovated tracks, 2 ski lifts, the Lagorai Snowpark and the Skilandia playground with 2 treadmills for easy ascent .
In both centers there are also toboggan runs, sports equipment rental, ski bus service and the instructors of the Italian Ski School of Panarotta 2002 and Lagorai respectively. Cross-country skiers can choose between the 7 km track Sette Casare at Passo Brocon; the Great North environment of the Vezzena plateau, with the two rings for 12 km at the pass and the long connecting tracks with the Millegrobbe cross-country center (12 km) and that of Campolongo (21 km); the 11 km of Val di Sella, near Borgo Valsugana, at the foot of Cima Dodici and Cima Vezzena. All the slopes are groomed for free technique and have parking areas and equipment rental.
In Valsugana other winter sports activities are also practiced, such as excursions with snowshoes and ski-mountaineering , in suggestive and wild environments, but safe and well equipped with shelters and restaurants.
Plateau of Folgaria, Lavarone and Luserna
Alpine and Nordic skiing in Folgaria, Lavarone and Luserna, the ideal destination for families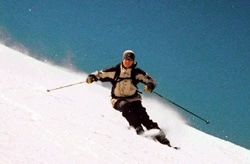 Just 20 km from Trento and Rovereto and from the Brennero A22 toll booths, Folgaria, Lavarone and Luserna are the heart of the south-eastern Trentino ski area.
The Skitour dei Forti offers 80 km of slopes, wide and within everyone's reach, with a programmed snowmaking system that covers the entire area and 32 ski lifts, to ski between wide and exciting panoramas, among the fortresses of the Great War . The only ski pass for the Folgaria ski carousel, with 60 km of slopes, and for the Lavarone Ski Center, with another 20 km of descents, is also associated with the Skirama Dolomiti Adamello Brenta and represents an excellent attraction for ski lovers. alpine.
Cross-country enthusiasts find their Great North here, in the three cross-country centers of Passo Coe, Forte Cherle and Millegrobbe. All this just a few minutes from the center of the villages, connected to the slopes by a ski bus service and the snow train.
The area is a quiet destination, ideal for families, served by ski schools with specialized instructors, equipment rental, shops. The variety of opportunities is completed by snow parks and even excursions with snowshoes, Nordic walking, ski-orienteering, sled lifts, skating on the large indoor track of Palafolgaria, swimming pool, fitness room, baby-club, apres-ski.