Trentino Alto Adige: The places with a rural heart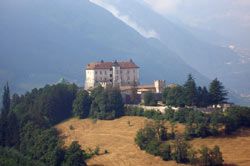 Cuore Rurale offers you a different way of enjoying your holiday, in a simple, family-run and small-sized environment. The 22 accommodation facilities of Cuore Rurale are located throughout the Trentino area, far from the most popular tourist routes.
Val di Sole, Val di Non, Valle di Ledro, Valli Giudicarie and Val Rendena
Western Trentino is crossed by the chain of the Brenta Dolomites, a corner of paradise for lovers of skiing and all winter sports.
It is also a corner of Trentino rich in water, from Lake Garda to the Noce stream, from the canyons of the Val di Non to the thermal water of the Valli di Pejo and Rabbi and the Terme di Comano. Here nature offers its maximum expression with the Adamello Brenta Natural Park, where every activity is carried out with the aim of keeping the natural balance intact.
Trento, Val d'Adige, Piana Rotaliana, Cembra Valley, Rovereto, Vallagarina, Brentonico, Gresta Valley
A territory full of charm opens up along the course of the Adige river. They are valleys, historic cities, small villages, rolling hills, snow-capped mountains and evergreen meadows.
This area of Trentino is rich in art, history, culture and flavors. The products obtained from the cultivation are authentic and refined flavors for the table: the wine of the Piana Rotaliana and from the Val di Cembra, the vegetables from organic farming of the Val di Gresta.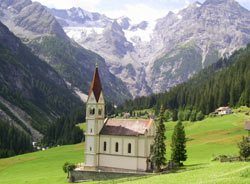 Nature also satisfies the demands of sportsmen: the cycle path along the entire Adige valley and for mountain lovers Monte Bondone and the Brentonico plateaus.
History, art and culture find a precious historical and cultural heritage in this area of Trentino: the MART in Rovereto, but also many museums, exhibitions, events and historical re-enactments.
Val di Fiemme, Val di Fassa, San Martino di Castrozza and Primiero, Valsugana
The Dolomite groups of the Sella, the Catinaccio with the Vajolet Towers, the Marmolada, the Latemar, Passo Rolle, the Pale di San Martino, the Lagorai group: they are among the most beautiful landscapes in the world.
The territory is characterized by splendid peaks, woods, meadows, in winter a favorite destination for sports skiers, in the warmer months hikers and walkers walk along paths and mountain pastures.
The Terme di Levico and the lakes are the perfect place for a relaxing and rejuvenating rural holiday. The wood in Val di Sella offers a monument of natural art: Arte Sella, a permanent exhibition of works made with natural elements.